Corporate Philosophy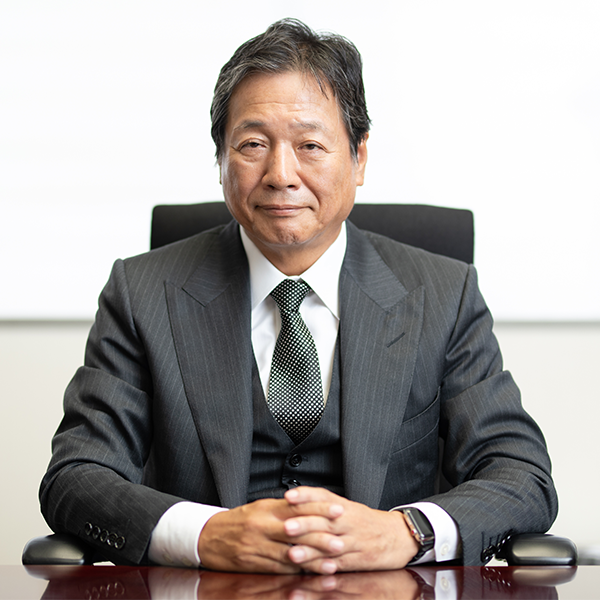 Total Quality Excellence
Our company's basic philosophy is to have mutual coexistence which looks towards the future for people and the global enviroment.
Akamatsu Chemical and Synthetic Industry Co., Ltd business activities focus on achieving "Total Quality Excellence".
In particular, in designing, developing, manufacturing and distributing packaging material, which is our main product, we look clearly at the impact on the global environment and continuously try to decrease all burden on the environment.
This is our requirement in achieving "Total Quality Excellence". We all keep this in our mind and out it into action.
AKAMATSU KASEIKOUGYOU Co., Ltd.
Toshihiko Akamatsu

Company Information
Company Name
AKAMATSU KASEIKOUGYOU Co.,Ltd.
Foundation
November 1973
Registration
June 1975
Capital
10,000,000 yen
President
CEO Toshihiko Akamatsu
Specialties

Manufacturing / distribution of PP and PS sheets
Gravure printing
Vacuum/pressure formed products
Distribution of packaging materials
History
November 1973
Kazuma Akamatsu set up sole proprietorship.
Jun 1975
Established and registered as AKAMATSU -Chemical and Synthetic industry Co., Ltd
May 1982
Plant #2 started moulding operation.
August 1987
Plant #3 started moulding operation.
October 1989
Plant #4 started moulding operation.
December 1989
Plant #5 started sheet production with new dedicated machinery.
April 1991
Opened Kumamoto sales office.
July 1991
Toshihiko Akamatsu became CEO
November 1995
Opened Tokyo sales office.
October 1997
Opened Osaka sales office.
October 1998
Plant #6 started operation.
June 1999
Installed the second sheet manufacturing machine.
January 2000
ISO 9002 certification awarded.
November 2000
Awarded for the excellence of performance by the Naruto tax office.
December 2000
Introduced the vacuum and pressure forming with servo driven die cutting system.
September 2001
Awarded ISO 14001 Certification.
October 2001
Introduced the G3 system.
January 2002
Installed a pressure forming machine from Illig.
January 2003
ISO 9001 Certified.
April 2003
Started mould production with a new machining center.
Installed an auto labeling machine.
November 2003
Plant #8 started operation.
Jun 2006
Plant #9 started operation.
Facilities
Head Office
119-1, Mitsuho-kaitaku, Mitsuho-aza, Matsushige-cho, Itano-gun, Tokushima 771-0298, Japan MAP
TEL:+81-88-699-3733
FAX:+81-88-699-3732
Tokyo Sales Office
4th Floor, Nihonbashi-Funasa Bldg 1-12-13, Nihonbashimuromachi, Chuo-ku, Tokyo 103-0022, Japan MAP
TEL:+81-3-5204-8277
FAX:+81-3-5204-8299
Kumamoto Sales Office
1st Floor, Onoue Bldg 1-25-20, Onoue, Kumamoto-shi, Kumamoto 862-0913, Japan MAP
TEL:+81-96-387-2711
FAX:+81-96-387-2714
Qingdao Zhengshen Packing Co., Ltd
Chengyang District Danshan, Qingdao, Shandong, China
TEL:+86-532-89226908
FAX:+86-532-89226907